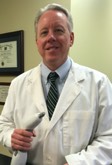 Dr. Shawn Pala
Schedule an Appointment
Schedule an appointment by calling our office at (317) 770-1970 between the hours of 8:30 am and 5:30 pm, Monday through Friday.
Helpful Information
We are conveniently located at 14701 Cumberland Road, Sute 350 in Noblesville, IN, north of Fishers, IN, a suburb northeast of the greater Indianapolis metropolitan area.
Important COVID-19 Information
At this time, the state of Indiana considers chiropractic offices essential businesses. We are open by appointment until further notice. We will continue our commitment to cleaning/disinfecting protocols and standard precautions. We will be implementing additional safety measures as a precaution.